Essentials Yoga Instructors
Anna Marie Rock, CYT, Director of Yoga

Under the loving guidance of Jivamukti-trained yoga teacher Lisa Rapp of My Yoga Spirit, Anna was blessed to learn the importance of self-love, self-peace, and community support. She joined with others under the rainbows of Oahu, Hawaii, where she experienced the greatness that is possible when individuals come together to share life's abundant beauty with peaceful compassion.
Yoga is a tool that allows us to connect our true Self to the present moment and experience power in grace through mindfulness, gentle focus, and true intention. Anna appreciates sharing the practice of yoga with others through compassionate understanding coupled with transcendental motivation.
"Breathe and allow the innate intelligence and wonderful wisdom of the divine within to inspire you to greatness! Live the life you love to live…a life that is rooted in peace and fulfillment."
---
Sarah Buettenback, CTY

Sarah is a busy working mom of two active teenage boys and the wife of a basketball coach. Practicing yoga is a way she takes care of her body, mind and spirit so that she can better love and serve her family and community. She trained with Holy Yoga--a Christian ministry dedicated to taking the gospel of grace to the ends of the earth through the modality of movement.
Here are a few of Sarah's favorite things: reading, connecting people, going to prison with Defy Ventures, making the best kale chips ever and spending hours and hours on bleachers cheering
on her boys.
---
Kathleen VonDollen-Peters, CYT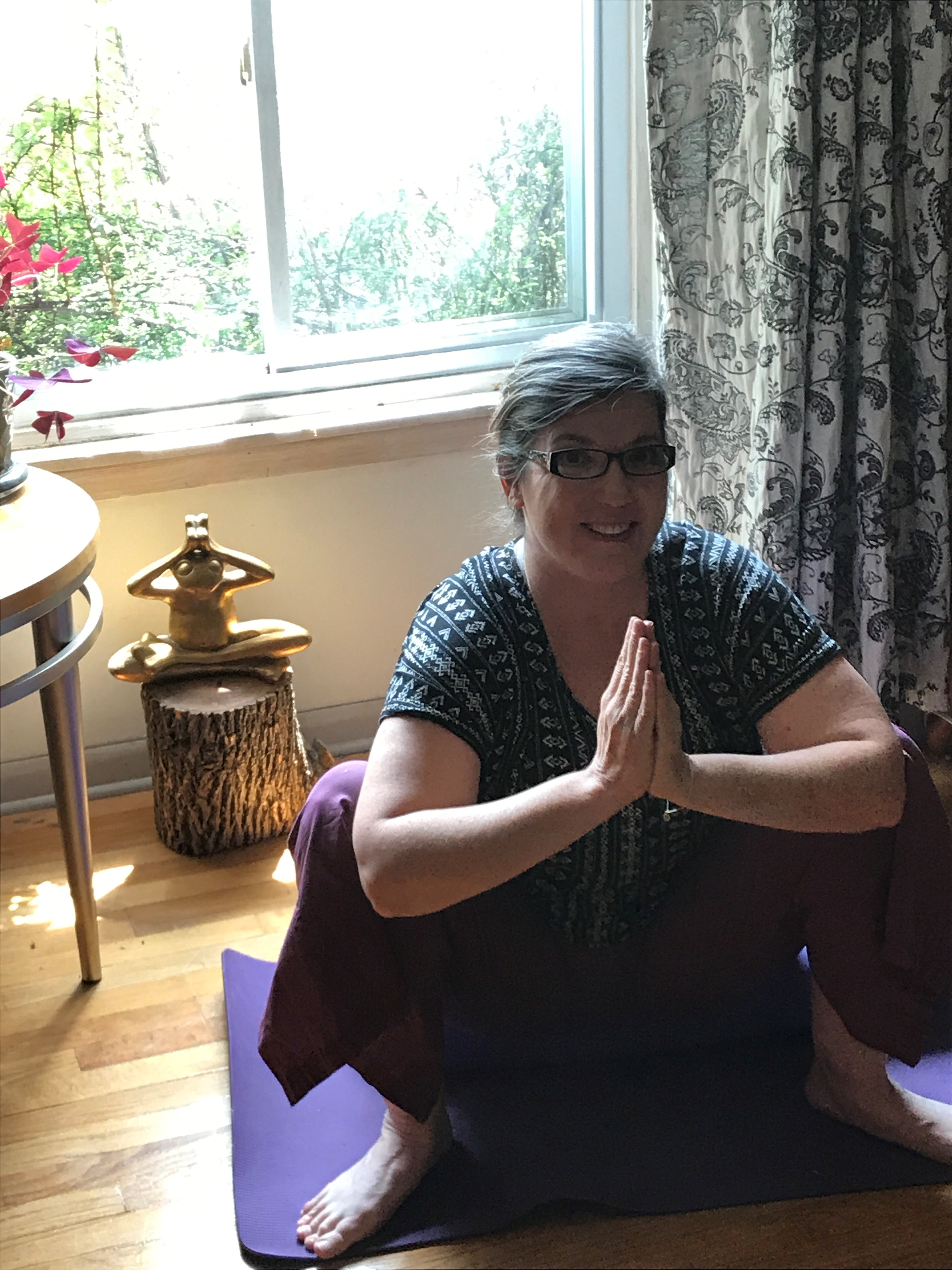 Kathleen started doing yoga 16 years ago as a social outing and to help relieve stress. Seven years ago, she tarted doing yoga daily as a part of a pain managemant program for chronic pain. A gentle yoga daily practice not only helps manage her pain, but also elevates her mood and gives her more energy.
Through yoga, Kathleen has become more observant and yet more able to focus, on herself and others. She has become more productive and it's easier to relax. She decided to become a yoga teacher to bring the benefits of yoga to others.