The Doctors of Your Omaha Chiropractor
Essentials Family Chiropractic and Wellness

Dr. Kate Hansen, D.C.
Doctor of Chiropractic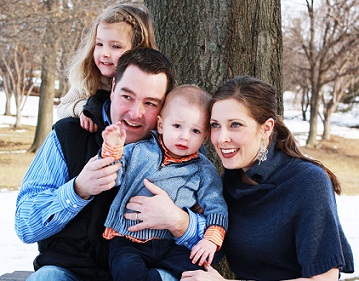 Dr. Kate Hansen is a 2004 honor graduate of
Northwestern College of Chiropractic
, located in the Twin Cities. Prior to enrolling in chiropractic college, she attended
Wartburg College
, where she earned a Bachelor's degree and graduated with honors in Biology.
Interested in whole body health and wellness, Dr. Hansen continued her professional education in acupuncture. She has passed the national board exam for acupuncture and holds
acupuncture
certification in Minnesota, South Dakota, and Nebraska.
Dr. Hansen has practiced
chiropractic
and
acupuncture
for the past eight years. She began in St. Paul, Minnesota as an associate doctor of chiropractic and then spent almost four years as the co-owner of The Chiropractors at Four Hills in Sioux Falls, South Dakota. She has most recently relocated to Omaha with her husband and two children and is excited to be leading the Essentials team as owner of Essentials Family Chiropractic since January 2010.
Her passion is empowering and educating patients (especially pregnant women) how to take their health into their own hands through natural healing of the mind, body, and spirit. Dr. Hansen feels so fortunate to have two beautiful children, a daughter named Hadley and a son named Duncan. Because both of her empowering pregnancy and natural childbirth experiences, Dr. Hansen is especially interested in helping women have happy, healthy, and pain-free pregnancies.
---
Dr. Katie Dischler, D.C. M.S.

Doctor of Chiropractic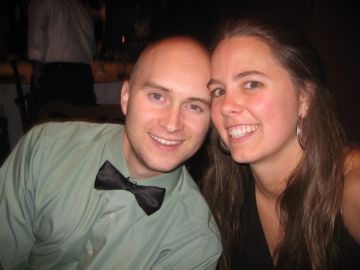 Formerly Dr. Katie Krohn, Dr. Katie Dischler attended Logan College of Chiropractic, where she became National Board certified in Acupuncture. She took many post graduate courses including Auriculotherapy and Craniopathy, is a certified Loomis Institute Internal Health Specialist, is a Certified Kinesio Taping Practitioner (CKTP) and is certified in Applied Kinesiology.

She holds a Master's degree in Sports Science and Rehabilitation in which she completed her internship with the University of Nebraska Omaha Athletic Department. Prior to her time at Logan College, she played Varsity volleyball all four years of undergrad at the University of Wisconsin-Parkside and graduated with honors with a Bachelor's in Applied Health Sciences and a certificate in Fitness Management. In addition to these, she also has a Bachelor's degree in Life Sciences from Logan College of Chiropractic.

When not treating patients, she enjoys spending time with her husband and puppy, and playing all sports including swimming, golf, softball, and doing kickboxing. However, she continues to have a passion for volleyball on the court as well as the sand.

She is excited about being part of the Essentials family and looks forward to helping people feel better, encouraging the production of good biomechanics in infants and children, and increasing the ability of athletes to perform at a higher level.



---
Dr. April Johnston, D.C.
Doctor of Chiropractic

Dr. April Johnston is a 2007 graduate of Northwestern College of Chiropractic, located in the Twin Cities. Prior to attending chiropractic college, she was a Regents Scholar and Honors student at the University of Nebraska in Lincoln where she received her Bachelor of Science degree in Psychology.

Following graduation, Dr. Johnston practiced in Minnesota and Iowa. She moved back to Nebraska in 2012 and joined the Essentials Family Chiropractic team in November 2012 where she now practices chiropractic care and acupuncture. She is excited to be back in Nebraska and to be helping people feel better and live healthier lives.

Dr. Johnston married her husband Jake in 2004. She is the proud mother of two beautiful twin girls named Alexis and Ellyana, and the proud stepmom of son Jayden. In her spare time, she enjoys spending time with her husband and her children doing a variety of outdoor activities such as hiking, biking, gardening, and camping.

She is excited about the opportunity to work with a number of pregnant women and children and loves being able to share experiences with more natural minded parents. Her passion is helping families live a more natural and holistic lifestyle.

---
Dr. Melissa Brown, D.C.

Doctor of Chiropractic
Conditions and Specializations